WUB WUB! Prepare for lift-off & a night of EDM Dubstep with multiple DJ's in the Redstone Room. Ticket price is a time-sliding scale.
Sound system culure inspired show.
Show: 7PM / End Time: 2AM
Tickets: $15 in advance / $20 at door.
Headliner: Announced Febuary 11th
Supporting DJs: Announced Febuary 1st
Age Restriction: 21+
Web: https://www.facebook.com/dr.leeEst2015
Genre: EDM, Dubstep
Sound provided by: The Quad City Frequency Collective
Promo images provided by www.mdrphotography.net.
All tickets are general admission. Purchasing a ticket does not guarantee a seat.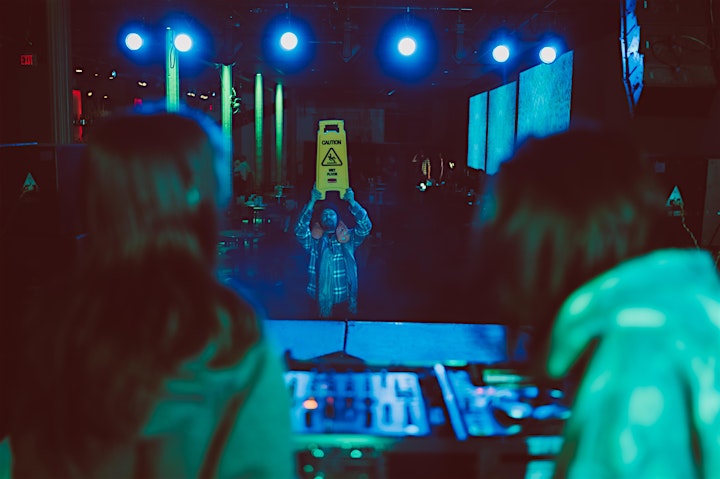 COMMON CHORD POLICIES:
*Ticket Disclaimer*
All tickets for Common Chord events are sold via Eventbrite and carry applicable transaction fees. Tickets can be purchased the day of the event, online, and at the door (subject to availability). Ticket fees also still apply for admission at the door.
*Reserved Seating*
All tickets are General Admission unless otherwise stated. For the comfort of our guests, a limited amount of seating is available on a first-come, first-serve basis.
Reserved Tables: a limited number of tables are for sale in advance, sold through our ticketing service. You will need to add your General Admission tickets AND your Reserved Tables to the cart for purchase. There are four seats at a table.
Physical Accommodations: If you require seating or a reserved space due to health or physical needs, you will need to purchase your General Admission ticket first and then email feedback@commonchordqc.org to reserve up to 2 seats. Tables must be purchased separately.
*Age Restrictions*
Most shows in the Redstone Room are All Ages unless otherwise noted, but minors may attend if accompanied by a parent or guardian.
*Refund Policy*
Purchased tickets are nonrefundable, except in cases of rescheduled or canceled shows.
*Further Questions?*
Please email feedback@commonchordqc.org