Iowan Blues Hall of Famer, Kevin Burt brings his sound & heart & soul pedals to the Redstone Room for an evening of true Iowan Blues!
Doors: 6pm / Show: 7pm
Tickets: $10 in advance / $12 day of show
Headliner: Kevin Burt
Age Restriction: All ages (Under 19 must be accompanied by an adult)
Web: https://www.kevinburtmusic.net/
Spotify: https://open.spotify.com/artist/7Czoy12mVQ3LMbOyihbPo6
Genre: Blues / Delta Blues
All tickets are general admission. Purchasing a ticket does not guarantee a seat.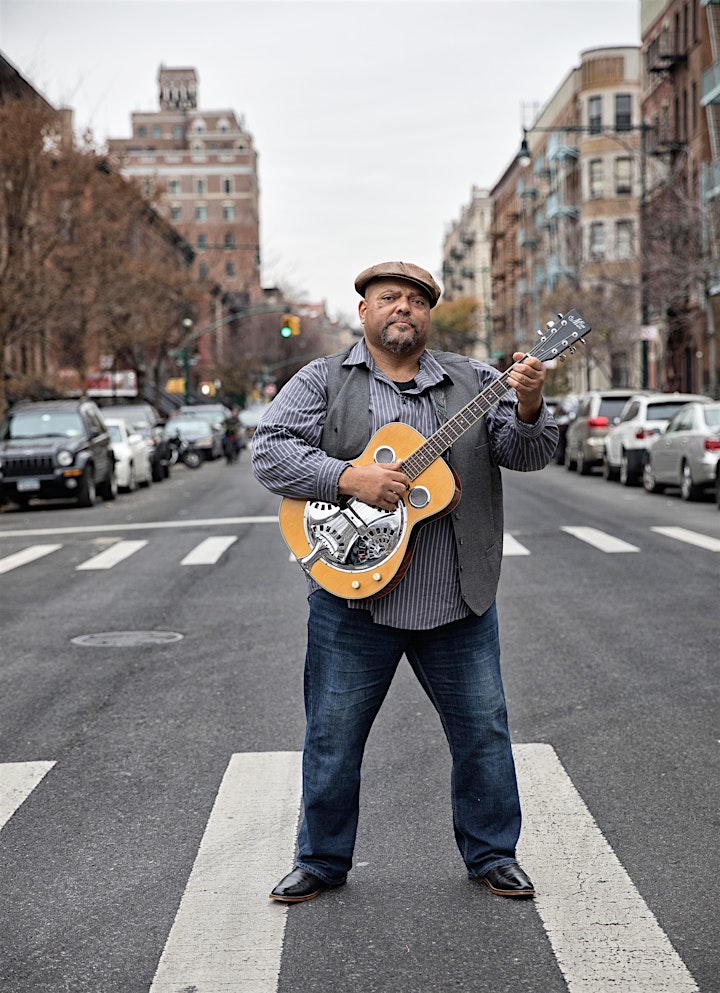 Kevin Burt is a self-taught musician (vocals, harmonica, and guitar) whose smooth, warm vocal presentation sets a mood of relaxed exhilaration, with a welcome mixture of serious music and infectious humor audiences of all ages seem to enjoy. His voice and presence are powerful. His unique delivery ranges from the sweetest, fullest, juiciest come-on to the most playful growl. T
He holds nothing back night after night and audiences leave knowing that. Kevin has had some stage acting experience in his short career. His role as "Papa Gee" in an off Broadway play called "Klub Ka, the Blues Legend" had a two week run at LaMama's Experimental Theater in New York City was sold out each night. It ran originally in Iowa City, and then in Washington D.C. Burt also arranged all of the blues music for this play.
COMMON CHORD POLICIES:
*Ticket Disclaimer*
All tickets for Common Chord events are sold via Eventbrite and carry applicable transaction fees. Tickets can be purchased the day of the event, online, and at the door (subject to availability). Ticket fees also still apply for admission at the door.
*Reserved Seating*
All tickets are General Admission unless otherwise stated. For the comfort of our guests, a limited amount of seating is available on a first-come, first-serve basis.
Reserved Tables: a limited number of tables are for sale in advance, sold through our ticketing service. You will need to add your General Admission tickets AND your Reserved Tables to the cart for purchase. There are four seats at a table.
Physical Accommodations: If you require seating or a reserved space due to health or physical needs, you will need to purchase your General Admission ticket first and then email feedback@commonchordqc.org to reserve up to 2 seats. Tables must be purchased separately.
*Age Restrictions*
Most shows in the Redstone Room are All Ages unless otherwise noted, but minors may attend if accompanied by a parent or guardian.
*Refund Policy*
Purchased tickets are nonrefundable, except in cases of rescheduled or canceled shows.
*Further Questions?*
Please email feedback@commonchordqc.org