QC singers bring magic to the air as they perform selections of Disney's iconic movies & shows in the Redstone Room at Common Chord.
Join us for a night of musical magic with selections from some of Disney's iconic movies & shows. Including, A Whole New World, Circle Of Life, Cruella DeVille, High School Musical & more!
Doors: 6:30pm / Show: 7:30pm
Tickets: $20 for Adults / $15 for Students
Age Restriction: All ages, (Under 19 must be accompanied by an adult)
Web: https://www.quadcitysingers.org/
Genre: Choir
*** Seated show, no reserved tables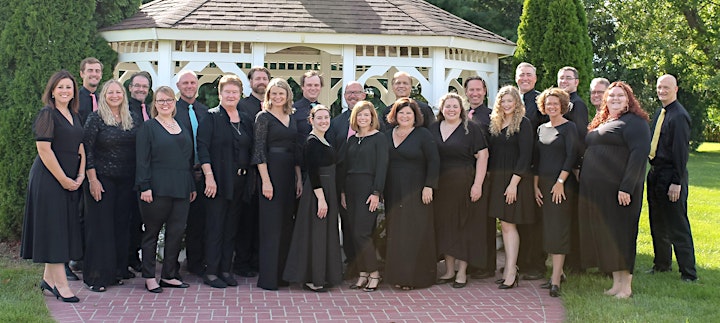 The Quad City Singers introduces a fresh choral music experience to the Quad Cities. Under the direction of Curtis Fischer-Oelschlaeger, the one-of-a-kind vocal ensemble was revitalized in 2005 and now performs a wide variety of choral music, including madrigals, sacred songs, vocal jazz, and Christmas favorites. The Quad City Singers has been commended for "well-chosen, familiar music, done in surprising and intriguing arrangements." Already recognized for its annual Christmas dinner concert at premier Quad Cities locations such as The Figge, The Outing Club, and Lavender Crest Winery, the group has recently added a spring jazz event to its concert schedule. An evening with the Quad City Singers promises to be an evening spent with well-known, talented, local musicians working together to deliver a unique and spirited performance to the audience.
COMMON CHORD POLICIES:
*Ticket Disclaimer*
All tickets for Common Chord events are sold via Eventbrite and carry applicable transaction fees. Tickets can be purchased the day of the event, or online and at the door (subject to availability). Ticket fees also still apply for admission at the door.
*Reserved Seating*
This is a General Admission, all-seated show. Each ticket purchase guarantees a seat. Seating choice is first-come, first-served.
*Age Restrictions*
Most shows in the Redstone Room are All Ages unless otherwise noted, but minors may attend if accompanied by a parent or guardian.
*Refund Policy*
Purchased tickets are nonrefundable, except in cases of rescheduled or canceled shows.
*Further Questions?*
Please email feedback@commonchordqc.org