Inspired by the Bluebird Cafe in Nashville, TN, showcasing authentic songs & the stories behind them. Hosted by David G Smith.
Doors: 7pm / Show: 8pm
Tickets: $15 in advance / $18 day of show
*All-seated show – Ticket purchase guarantees a seat.*
Artists: David G Smith, Robert Deitch, Lojo Russo
Age Restriction: All ages, (Under 19 must be accompanied by an adult)
Web:
David G Smith – https://davidgsmithmusic.com/
Robert Deitch – https://smalltownproud.org/?fbclid=IwAR0_LtAA85p4_Cubd1Wrqw5pmSh0wwoEIq0FPwcWs_Qv0941EdHnl4Z_IuI
Lojo Russo – https://lojorusso.com/
Genre: Singer/Songwriter, Intimate Listening Experience
This is an all-seated show. Each attendee is guaranteed a seat.
Songwriter Sessions is an intimate listening event inspired by the likes of The Bluebird Cafe in Nashville, TN. Hosted by David G Smith, enjoy the Redstone Room like never before! This singer-songwriter series transcends listeners into the mind of the artists, as they guide audience members through the emotional atmospheres that shape their sound. Discover the complex layers of the human experience through authentic songs and stories and enjoy a powerful evening full of magic and emotion.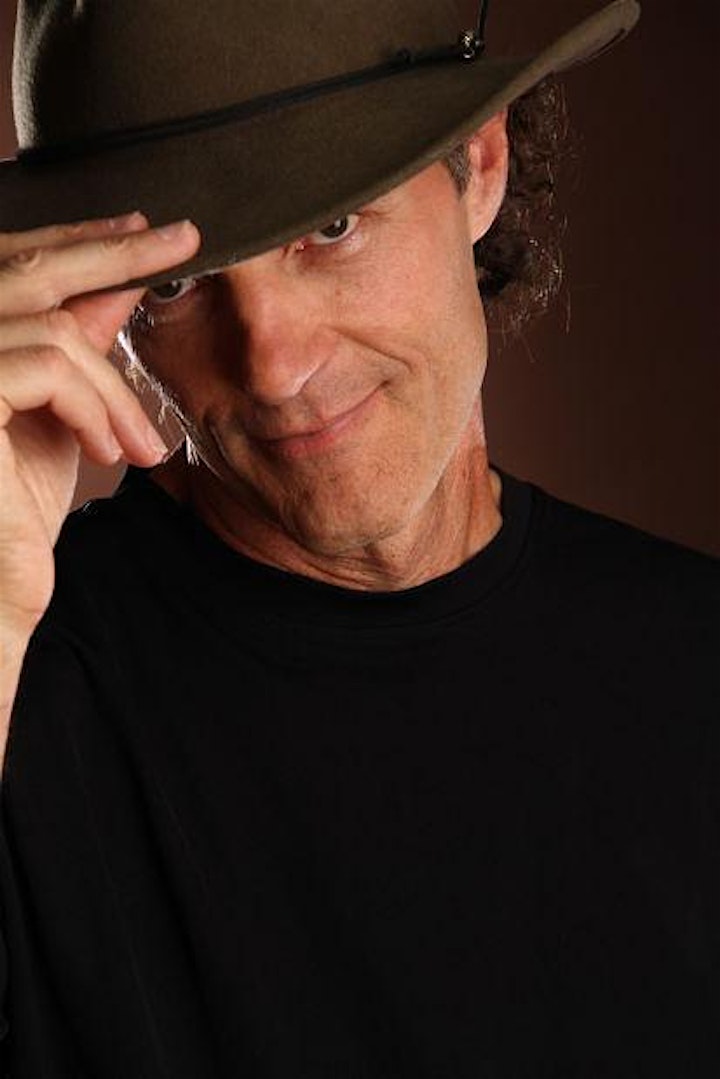 ABOUT DAVID G SMITH
Internationally acclaimed Artist-Songwriter David G Smith is an acoustic roots solo performer with a lyric intensive style featuring guitars, a resonator, music and a voice that range from dirt-funk to intimate. His music is a blend of Folk, Americana, Country & Blues. David was recently accepted as a Juried Artist with Noel Paul Stookey's (Peter, Paul & Mary) Music To Life Org. He is a 2008 International Song Competition 1st Place Winner, a Robert Oermann DISCovery Award recipient, and two-time ISC semifinalist. He performs at the prestigious Bluebird Cafe/Nashville where his shows are regularly sold out. David has released 11 albums and Mary Gauthier and Keb Mo make appearances on 4 of them to include a duet with Mary called "Shine". He has two nationwide #1 singles and four nationwide #1 albums to include his latest release, Witness Trees on the Roots Music Report (RMR) Folk & Alt-Folk charts. His single "River Gonna Talk" was a 2023 #1 add on the NACC chart. His songs have also placed in the Top 15 on Radio Guitar One and they have broken into the Americana Top 100. David's songs have been featured on TNT, Lifetime Network, Travel Channel and he has a string of indie & major-indie song-cuts. His last 3 albums have been accepted for Grammy consideration. David, his voice and his songs are authentic. "Like Mary Gauthier and Sam Baker, Smith cuts through…to find essential phrases and words to represent the ache of living". (Fervor Coulee)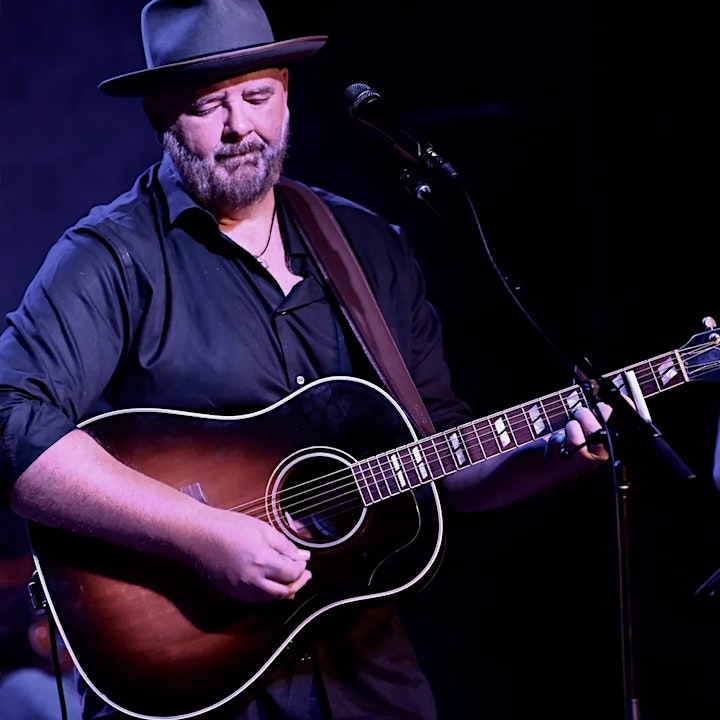 ABOUT ROBERT DEITCH
Robert Deitch is a Singer/Songwriter, born and raised in Iowa, and honed in Nashville TN. His music has been described as "vivd storytelling" delivered in a "powerful blend of country, soul & blues". His voice can be described as fine bourbon smooth, with a hint of gravel dust. Over the past 12 years, Robert has been a Staff songwriter, for some of Music Row's elite publishing companies, such as, Murrah Music, BMG Chyrsalis, and most recently, Dan Hodges Music. He has written over 300 songs, and over 30 of those songs have been cut by other artists. Deitch has earned the praise of some of Country Music Industry Elites. Hall of Fame singer/artist/writer, Bobby Bare, proclaims Deitch as "one hell of a songwriter and singer" Robert has also received praise from the likes of Hall of Fame Songwriter Roger Murrah ("Don't Rock The Jukebox"). Murrah proclaimed Deitch to be "one of Nashville's best kept secrets…but not for long!"
Robert grew up in a "Three Church Two Tavern Town" in southeastern Iowa, and when he is not performing around the Midwest, he splits his time between Nashville, TN, and his home in Polk City, IA.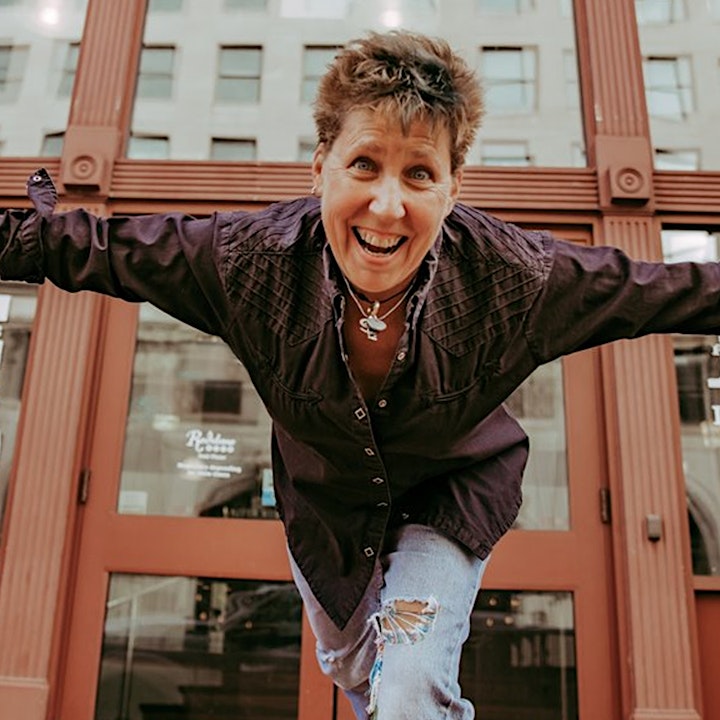 ABOUT LOJO RUSSO
Russo's musical style is as varied and unexpected as the river she calls home. One moment she's laying down a furious rhythm on the guitar punctuated with a wailing vocal the next we're floating along carried by intricate finger-picking, her voice as intense and haunting as her lyrics.
Performing is her passion and the road is a long, strange, wonderful trip full of promise and adventure. Whether playing festivals or front steps, coffee houses or concert halls Lojo Russo connects with her audience in a way few performers can.
COMMON CHORD POLICIES:
*Ticket Disclaimer*
All tickets for Common Chord events are sold via Eventbrite and carry applicable transaction fees. Tickets can be purchased the day of the event, online, and at the door (subject to availability). Ticket fees also still apply for admission at the door.
*Reserved Seating*
This is an all-seated show. Each attendee is guaranteed a seat.
*Age Restrictions*
Most shows in the Redstone Room are All Ages unless otherwise noted. In most cases, those under 19 may attend only if accompanied by a parent or guardian, unless otherwise noted..
*Refund Policy*
Purchased tickets are nonrefundable, except in cases of rescheduled or canceled shows.
*Further Questions?*
Please email feedback@commonchordqc.org